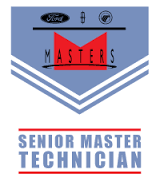 Champion Ford recognized Jeff Strumila who has achieved SENIOR MASTER TECHNICIAN STATUS from Ford Motor Company.
To achieve Ford Master Technician status, one must complete 550 hours of schooling, pass multiple certification exams and be a Ford Technician for at least 5 years. We applaud Jeff for achieving certification in his 9th year anniversary with Champion Ford.
Ford Motor Company's Masters Program, established in 1993, recognizes the technical training accomplishments of Ford and Lincoln dealership technicians in the United States. Technicians can earn the designations of Master Technician, Senior Master Technician, 10-year Master Technician, 10-year Senior Master Technician by completing Ford technical training courses
Due to the extensive process, the number of Ford Senior Master Technicians in the area is limited. Ford has recognized Jeff in an esteemed league which benefits the entire Champion Ford Service Team as well as their customers. Jeff will join Phil Musil,  Ivan Prisyazhnyuk and Eric Hammill all long time Senior Master Technicians, as leaders in their field.
Jeff was presented with his official certification letter, Senior Master Technician plaque during the monthly Service meeting to commemorate his achievement.
As vehicle technology progresses, it requires increased levels of knowledge and skill for technicians to effectively complete advanced diagnostic and repair operations. The accomplishments we celebrate today demonstrate Champion Fords support and commitment to highly trained personnel.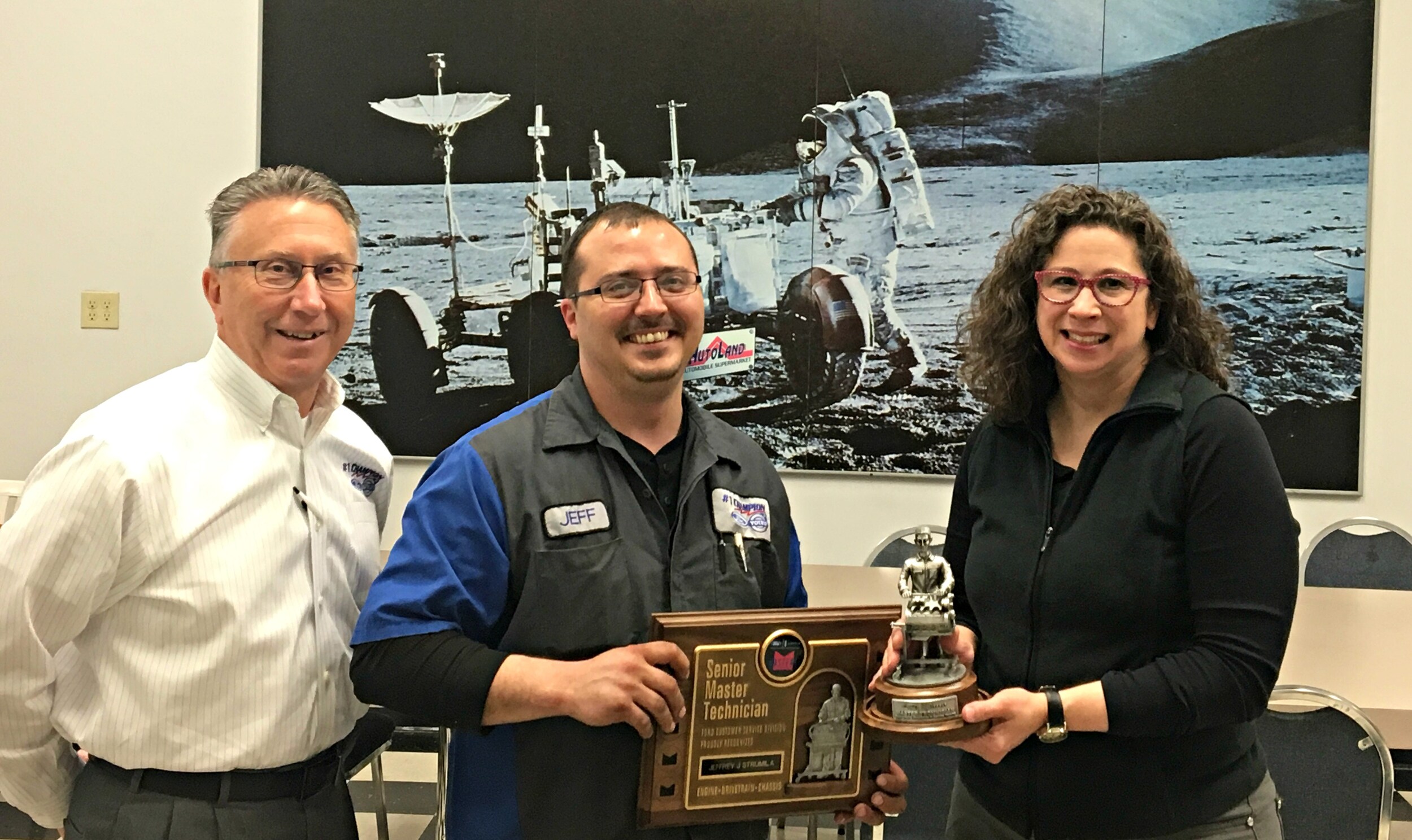 Owner Mark Winkler with Service Manager Michele Lawson presenting Jeff Strumila his 
Senior Master Technician Plaque