Discover How the The Ford F-150 and Chevy Silverado 1500 Compare
When shopping for a truck for Sale in Erie, you know you have options. For starters, the age-old competition between the Ford F-150 and Chevy Silverado Truck is one everybody is familiar with. When you compare trucks near North East PA, you notice there are many similarities and differences that make it even harder to choose. Whether you need a truck for rugged towing capacity or for the comfort that it offers, these are great options.
Drivers who can't decide between the Silverado 1500 and the F-150 can enjoy many great features and a tough, capable truck with a sturdy body. With these trucks, you'll have the opportunity to experience refined interior features and a heaping dose of towing capacity, but trying to pick between the two requires more information and a test drive.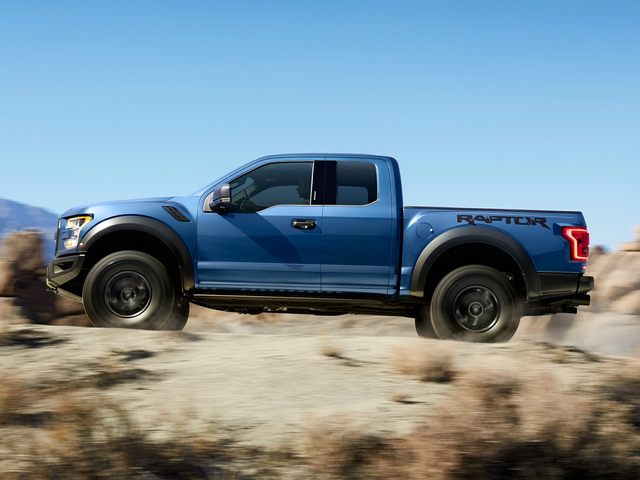 Ford F-150
One of the most notable things about the F-150 is its powerful engines, and it offers a High-Output 3.5-liter EcoBoost V6 engine with 450 horsepower. There are five other engine options, including a tough diesel engine. When you shop Ford trucks near Fairview, PA, the F-150 can offer a high level of safety, which is why it earned a 5-Star Rating from the NHTSA. Cab options include Regular, SuperCab, and SuperCrew®, and box lengths include 5-1/2', 6-1/2', and 8'. For the Ford F-150, you will find great features and a rugged body that's capable of towing heavy loads, and it has an MSRP of around $28,745.
Chevy Silverado 1500
When you Compare Trucks near Waterford PA, you'll notice some ways the Silverado 1500 stands out against the F-150. For one, the Silverado 1500 offers the Chevy exclusive Teen Driver feature to monitor your young driver. The Silverado 1500 also earned a 4-Star Rating from the NHTSA. For customization, you have a choice of Regular, Double, and Crew Cab styles, and a Short, Standard, and Long bed. The Chevy truck lets you choose between five engines, one of which is a 6.2-liter V8 engine, and an available Duramax® 3.0-liter Turbo-Diesel engine. The Chevy Silverado 1500 is comfortable, tough, and it starts at around $28,500 MSRP.
Differences & Similarities
Each truck has earned its place in history with long-lasting engines and capable towing, but it sometimes comes down to preference. Which truck would you choose to drive every day? Which affords you the most comfort? What differences and similarities are noteworthy?
With the F-150, you'll get Forward Collision Warning, Automatic Emergency Braking, and a Rearview Camera with Dynamic Hitch Assist standard. While the Silverado 1500 offers a rearview camera, it doesn't provide the other safety features on the base trim.
While the Silverado 1500 does offer up to 13,400 pounds of towing compared to the F-150's 13,200 pounds of towing, it also delivers less payload. The Chevy truck gives you 2,250 pounds of payload while the Ford truck offers 2,309 pounds.
If a choice of colors is a priority, the Chevy truck gives you nine options, while the Ford truck offers 14. The Silverado 1500 also provides just four appearance packages, while Ford gives the F-150 eight packages.
Both trucks can give you seating for six passengers, excellent interior features like heated and ventilated seats, and leather seating materials.
Each truck has its own set of powerful engines, but which will you pay most for?
Overall Truck Comparison Takeaway
While both trucks offer many features, it's going to come down to pricing, comfort, and which has what it takes to support your busy lifestyle. Contact us with questions about Ford financing come take the F-150 for a test drive. We're ready to help you bring home the perfect truck, so be sure to let us know how we can help.